Mumma Love Organics Baby Balm & Bath Wash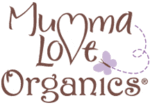 Mumma Love Organics Baby Balm & Bath Wash – RRP £20.90
Two great natural & organic products from Mumma Love Organics for your beautiful baby
Soothing & Settling Baby Bedtime Bath Wash RRP £8.95

Is perfect for use before bedtime. Our gentle formula is blended with delicate aromas that will encourage your baby to place their little head down to rest, promoting a calm that will last well into the night.
Natural and organic with a gentle blend of lavender, our Baby Bedtime Bath Wash will relax your baby at night time.
Gentle cleansing
Kind to skin
A gentle blend with calming lavender
Tried and tested by mums
SlS and paraben free
A delicate blend of natural and organic ingredients
Accredited by the Soil Association
Soothes and settles your baby naturally
How to use: Apply a small amount into your hand or on a damp sponge. Gently wash your baby, then rinse well
Settling Easy Breathe Baby Balm RRP £11.95

Has been specially developed to settle baby when congested. Formulated with eucalyptus and lavender oil, it provides natural relief to babies. Eucalyptus has cooling, soothing vapours to help maintain healthy respiration while lavender relaxes and settles your baby when poorly.
Our Easy Breathe Baby Balm will lubricate dry mucous membranes to ensure healthy airways and clear your little one's head, leaving them comfortable enough to settle down for the night.
A gentle chest rub using natural healing oils of eucalyptus and lavender Settles baby when congested
Eucalyptus is a natural decongestant and has strong antibacterial qualities
Eucalyptus is very beneficial for providing natural relief in babies
Helps maintain healthy respiration and lubricates dry mucous membranes to ensure healthy airways
Lavender helps comfort and calm baby when they have a cold, promoting more restful sleep when a baby is congested
How to use: Gently warm a small amount of Easy Breathe Baby Balm in the palms of your hands before massaging onto your baby's upper chest. Alternatively you may place some Baby Balm on a pillow. Great for allowing soothing vapour to be released around the room to help settle baby.
Brand
Mumma Love Organics
Mumma Love Organics® is a family run business that is passionate about helping you to calm, soothe and comfort your baby. Our natural range of products are designed with our three core principles at heart: Comfort, Settle and Sleep.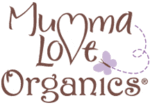 Vendor Information
Store Name:

ClareAbelle

Vendor:

ClareAbelle
Address: XTC Limited
Unit 131
62 Portman Road
Reading
RG30 1EA
No ratings found yet!