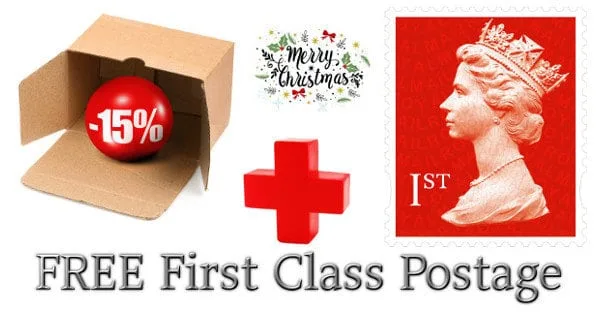 Its not too late to make that last minute Christmas shop for loved ones or somebody special and what better way than to give them something natural.
As it is the last weekend before Christmas and you need to know that your presents are in the bag, all items purchased before Wednesday 20th December will be upgraded to First Class Royal Mail post completely free of charge. Although we are selling out of many items quickly, stock is arriving daily to fulfil your demand, but don't leave it too late…
Use coupon code xmas2017 to save 15% on all your order  – Orders over £20 have free postage, so treat yourself as well!
Age Defying – Aromatherapy – Body & Bath – Bulk Buys
Facial Skincare – Gift Sets – Grooming For Men – Hair Care
Hand Care – Mother & baby – Sun Care –Travel Sizes
Follow any of the above links to check out the latest natural & organic products that are great for you and great for the planet.
I would like to take this chance to thank you all for your continued support and wish you a very festive holiday from all of us here at Team ClareAbelle.
Clare
PS Don't forget,please follow us on Facebook and use that for the quickest way to get any answers to questions you may have