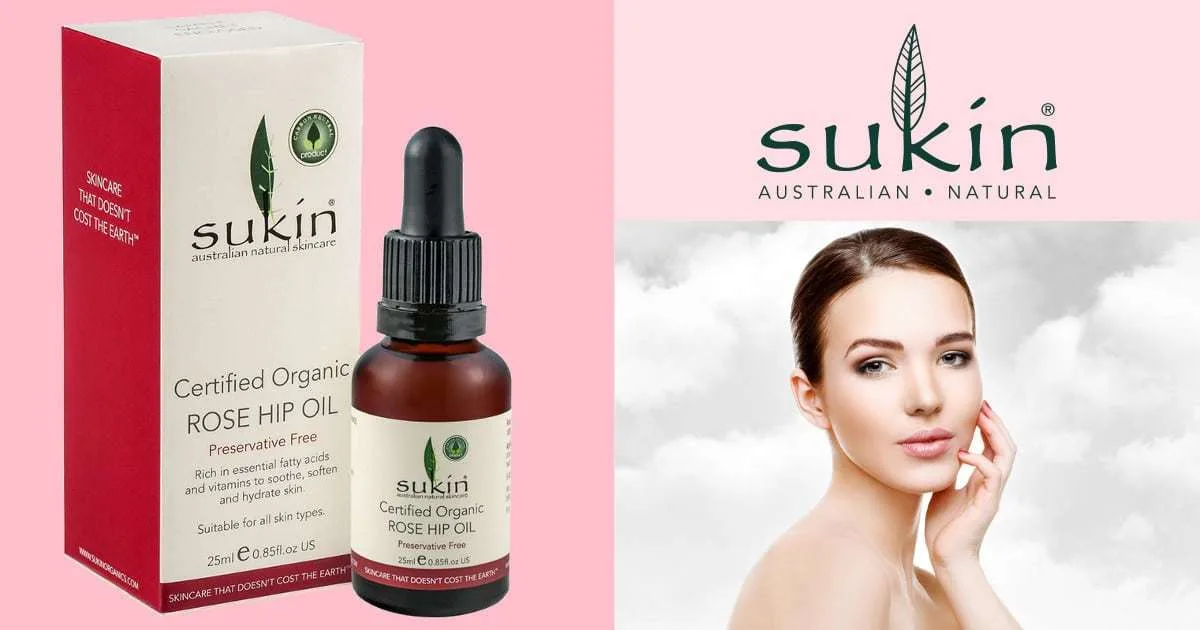 We are proud to be stocking the Sukin range of natural and organic beauty products. If you are not familiar with this great, no fuss, 98.8% natural brand from Australia we have a  great introductory 20% discount offer on all Sukin products except the Organic Rosehip Oil.
This is on offer for a special price of £9.99 reduced from £13.95 a 28% saving.
Rosehip: The ingredient with more benefits than you can count. This cold pressed natural wonder promotes skin health by combating dehydration, soothing redness due to dry skin, while also helping to reduce the appearance of fine lines.
Sukin was launched in Melbourne in 2007 after the founders spotted a gap in the market for high efficacy, environmentally sustainable and crucially, affordable natural skincare. Today Sukin is Australia's number one natural skincare brand and a a global leader in green beauty products.
What I love about the range is the lack of hype, no extravagant 'bells and whistles', the clear labelling and what the formulations leave out, as well as put in. No sulphates or parabens are the best known exclusions, but there's a long list of other synthetics that you won't find in this totally vegan range – mineral oils, petrolatum, phthalates, animal derivatives, synthetic fragrances, harsh detergents propylene glycol, triclosan, silicones and a few others!
Another of Sukin's sustainable philosophy is 'NO harm to our animal friends' none products or ingredients are tested on animals – we're passionate about cruelty-free here at ClareAbelle beauty and we know you are too.
Take a look at the range of Sukin products and use the discount code Suking2019 to get 20% off at the checkout.
Offer ends Friday 26th April