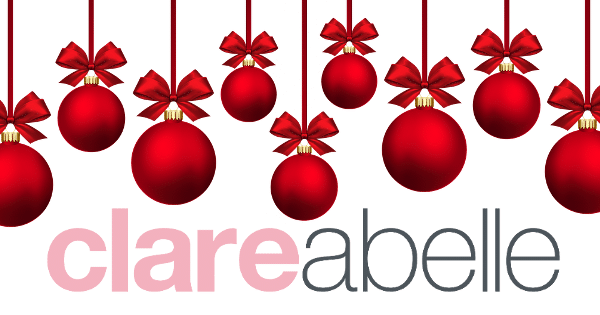 With the madness of Black Friday & Cyber Monday behind us we can now start thinking of Christmas and if you did not manage to catch a bargain in the last week or just ran out of ideas or time, I have extended the November discount code to run until Sunday 2nd December.
As well as the 15% discount across all products, using Discount Code: nov2018, this includes items already on sale. I have also added a 20% discount to the below range of luxury beauty brands:
Seascape: Winner of 36 awards from the UK Beauty & Travel industry with a range of products for adults as well as children. These natural bath and body products all feature ingredients sourced from products on the beautiful island of Jersey in the Channel Islands. Seascape products are paraben, silicone, petroleum and SLS free and are suitable for vegetarians. Seascape do not use artificial colours or synthetic fragrances. Seascape are against animal testing. All of Seascape ingredients are sourced from ethical suppliers and their bottles and packaging are recyclable.
Angela Langford: 2014 Masterchef Finalist, Angela Langford has taken her love & passion for cooking, to create an organic skincare range that uses the very best ingredients nature have to offer, whilst offering the highest levels in personalised service.
Apple & Bears: Discover the power and purity of nature with their exclusive Luxury Body Care Collection – created for today's ethical man and woman. Made in the United Kingdom, Apple & Bears environmentally friendly collection promotes a healthy skin and planet by using the finest sustainably sourced and Eco-certified natural and organic ingredients that harness the healing powers of nature, whilst remaining true and gentle to your skin. Pure, natural extracts and gentle aromas cleanse, nurture and nourish your skin for an indulging and renewing body care experience. Apple & Bears natural and organic ingredients produce a pure blend that cleanses impurities gently and effectively, nourishes the skin delicately and naturally, whilst revitalising the senses with a full and luxurious foam and cream. Apple & Bears a truly pure and luxurious body care collection.
Buy any of the products from the above brands and you will be saving 32% off the Recommended Retail Price.
Spend over £20.00 to get FREE Postage & packing direct to your door.