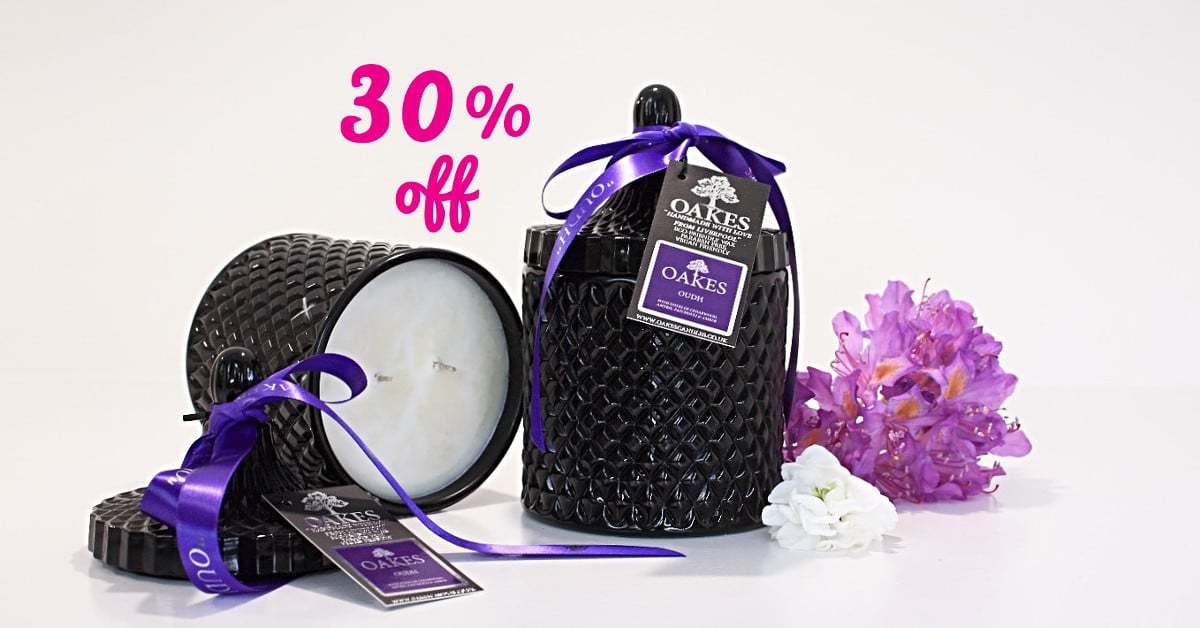 With Summer not quite gone and Autumn knocking at the door, here at ClareAbelle Beauty we are having a September Sale getting ready to launch our new venture in time for Christmas.
Hands up all those that love candles, I know I do and our first range by Oakes has been a big sucess with many of you. So if you are looking to spoil yourself or buying presents for that special someone, be it a friend, family member or loved one I have two offers for you all.
Offer 1. As part of our September sale we ware able to offer you a massive 30% discount on our Oakes Candle range, some of these we will be re-stocking along with some new fragrances (not flavours) in the new style packaging. Produced by Liz Oakes and made in Liverpool with Love, a range of luxury Artisan Candles & Diffusers.
Hand poured
Eco Friendly Wax
Eco Friendly Diffuser
Vegan Friedly
Paraben free
Prices for the Candles & Diffusers are already reduced, see the full Oakes Candle Range just add them to your basket and all with free postage when you spend over £20.00.
Offer 2. 20% off all other items using the discount code: Sept2018
As well as all the items that you can buy using the discount code above, also check out the items that are already on special offer with great savings on my sale page
Remember this offer is exclusive to my web site ClareAbelle Beauty and the offer ends Friday 14th September 2018 and is only available while stocks last.
Clare